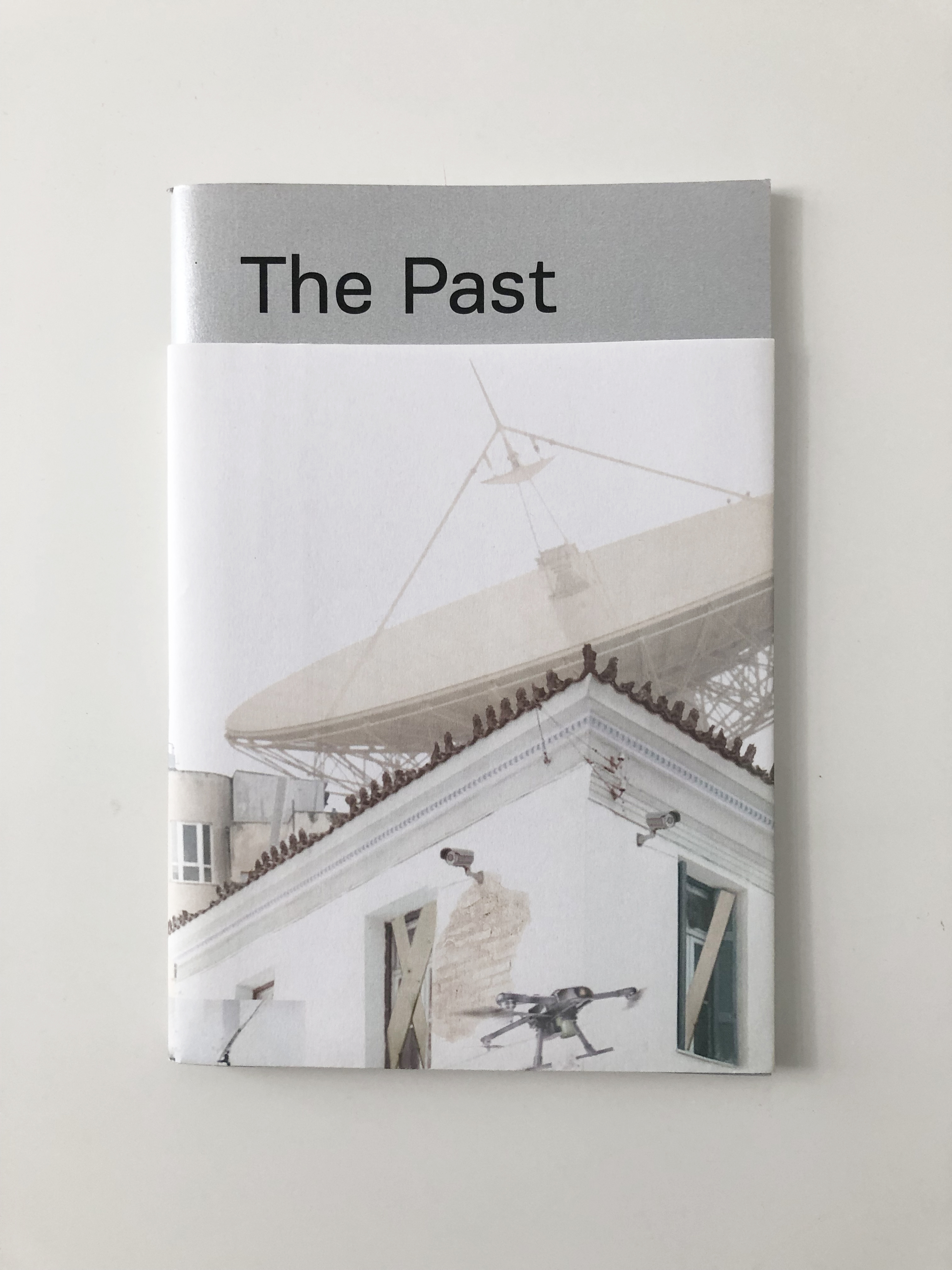 The Past of Things to Come
Zoe Hatziyannaki
The Past of Things to Come
is a site-specific interactive installation based on an alleged occupation of a building, developing into a critical and sarcastic narrative of a dystopic future by applying fictional and real events.
The installation spans in two rooms: The room where the visitors first enter is a display/exhibition room, and the other one is a bunker, a safe room. The visitors entering the exhibition room have no idea of the existence of the bunker. The display resembles that of an archive, consisting of visual documentation, mainly photographs and footage from surveillance cameras, all dated in 2112. What it is depicted is an enclosed space, a building and its surroundings which is no other than that of the exhibition. Yet the images present a completely different situation: it looks like a disaster had struck and the interior space served as a shelter and eventually turned into a bunker.
However the visitors soon discover that this room actually exists. A secret door in the exhibition space leads them to the future-past bunker. The surveillance cameras in that room transmit live in the monitors in the exhibition room, so the visitors in the bunker are now part of the display as they are watched by the newcomers who will soon take their place.
The visitors' role changes from spectators to participants suggesting not only a change of relations between them, but also of time and space. This incessant shifting between a virtual past, present and future, private and public, outside and inside, near and far, creates a loss of coherence where linear time and space orientation does not make sense, like being in a kind of loop, which leaves no ground for fixed or secure positions and points of view.
The catalogue of the exhibition
The Past of Things to Come
was published by
Cube Art Editions
with texts by Elina Axioti and
James Bridle
. Available for orders
here
.
With the support of
NEON
, the
Architecture Syndicate
and
A-DASH
.